Happenings...
THANK YOU

Andy Van Daan, Brookfield Zoo Aviculturist, for being our special guest on May 18th! Your Presentation was fabulous!

Please note; we are taking a break in June...there will be NO GEN. MTG at the Shelter


SAVE THESE DATES:
Friday, June 8th,
Cocktails for a Cause
, Muggs N Manor, Addison IL
Volunteers are invited for an appreciation meal at 7 pm
8 pm, Open to all - come out and support our Birds!
(see details)
At the Shelter...
Consider volunteering! We work daily from 10am to 2pm. WE HAVE A GREAT NEED FOR WEEK DAY HELP!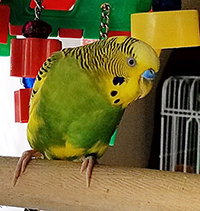 Our NEW Mission
Rescue, Educate, Share Experiences
read more...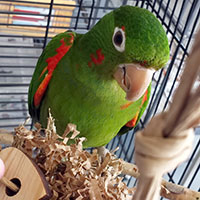 Toy Safety Tips
Did you know, there are some toys that are
dangerous to your bird, even if they were bought at a pet store?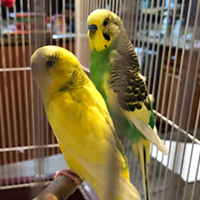 Shelter Spotlight
Sunny the one-winged parakeet